FULL ELECTRIC LITHIUM BATTERY PALLET JACK (SL15L3E/685)
Brand: JIALIFT
Model: SL15L3E/685
Maximum Capacity: 1500KG
External Fork Width: 685mm
Internal Fork Width: 365mm
Fork Length: 1150mm
Maximum Fork Height: 200mm
Minimum Fork Height: 85mm
Wheel Type: Polyurethane
Battery Type: Lithium 
The Jialift Lithium Battery Full Electric Pallet Jack SL15L3E/685 is a leader in material handling equipment, with a 24V/30Ah maintenance-free lithium battery. Lithium-ion batteries ensure efficient battery life and fast charging; providing customers with a solution that will run efficiently the entire shift.
With a compact design and robust steel chassis, it is perfect for a wide variety of use in tighter spaces such as retail stores, elevators, and delivery vehicles with tail lift operators.
---
Perfect for many services including unloading large trucks on deliveries, transport logistics, and warehouse requirements. This model is the most popular choice for transportation and logistics drivers.
Easier to manoeuvre than a standard manual pallet truck, with a lower amount of force required to move a load when handling pallets. It serves as the best option if you are wanting to upgrade from a manual pallet jack.
The Jialift Lithium-Ion Battery Full Electric Pallet Jack reduces the risk of operator injury by allowing loads to be moved efficiently and safely compared to a manual hand pallet jack.
Fully loaded with 1500kg capacity and 685 mm fork outside width, this electric pallet truck can travel at speeds up to 4 km/h.
With an overall unit weight of 142kg, it provides operators the ability to lift heavier loads & move more products reducing the number of trips and time.
Lithium-Ion Battery Powered
Powered by a 24v 30ah lithium-ion plug & play battery, the electric lift on the pallet truck means a load doesn't have to be manually pumped up like on a standard manual pallet jack.
The Jialift li-ion battery full electric pallet jack SL15L3E/685 also features an innovative removable lithium-ion battery system, with a longer charge life than lead-acid batteries. This means battery changeovers can be completed with minimal fuss by simply removing the flat battery and replacing it with a fully charged one.
The lithium battery is small, lightweight and portable, allowing the battery to be charged away from the workplace, while the pallet jack is stored. It can be charged anywhere, including standard residential wall sockets.
'Greener' Option Compared to Manual Pallet Jacks
Lithium-ion battery-powered pallet jacks are considered a 'greener' option; as they don't contain lead, or acid and produce zero emissions. Lithium-ion technology is also more efficient meaning you will be using a considerable amount of less energy, therefore reducing CO2 emissions. As these batteries last longer you will be using fewer batteries than that of a manual pallet jack.
The electric pallet truck also comes with a 1-year manufacturer's warranty, giving purchasers peace of mind.
Contact Jialift to Purchase a Lithium Battery Pallet Jack Today
To learn more about our range of Lithium Battery Pallet Jacks contact Jialift today. Our team will be to find the best price electric pallet truck for you and your business. We offer a 5% price beat for any written quotation on the same item with the same conditions.
$2,420.00 Inc GST
30% Off
Brand: JIALIFT
Model: SL15L3E/685
Capacity:1500 KG
Fork Outside Width: 685 mm
Lithium battery: 24V/30Ah
Single-phase charger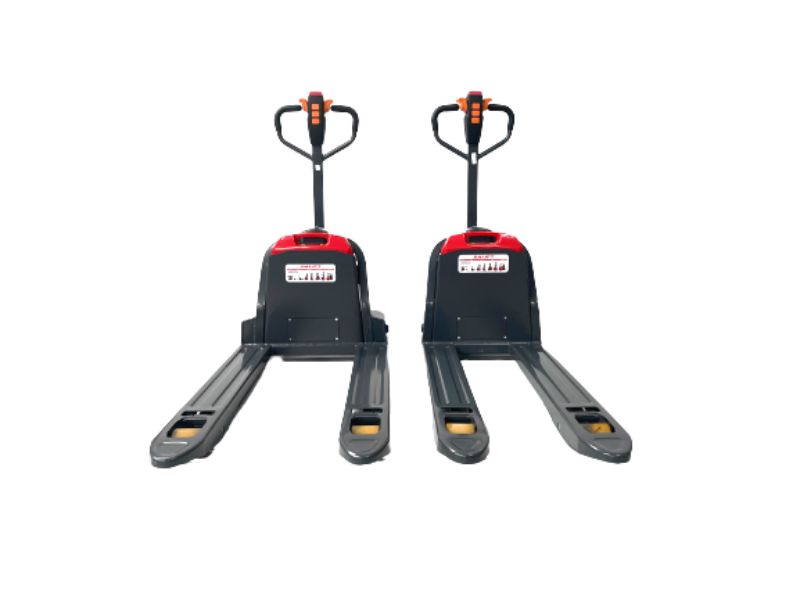 Call: 1300 000 168
Email: sales@jialift.com.au
You can arrange your own delivery
Freight quote email:sales@jialift.com.au
Call: 03 9720 8130
Email: service@jialift.com.au